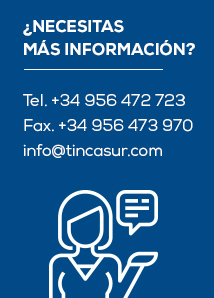 To speak of Tincasur, a company geographically linked to the shipyards of Cádiz and Puerto Real, is to speak of the naval sector. There lie our origins and this is where over all these years we have carried out an endless number of highly skilled jobs that have served to establish Tincasur as a prestigious company in the sector.
Trasmediterránea, Navantia, Marina Barcelona and, amongst many others, the Spanish Navy are a few of the many clients to have placed their trust in us, trust that has helped us on a daily basis to grow as a reference company in the sector.
Keen on a challenge and passionate about a sector that plays an important part of our company DNA, our area of work in the naval sector is very considerable, including repairs, construction and conversion work, and even maintenance of civil or military vessels and mega-yachts.
In Tincasur, above all we offer a high degree of specialization in everything connected with engines (in particles 2 and 4 stroke), and we have the necessary logistical capacity to carry out any kind of maintenance or replacement task in the circumstances demanded by the client. A degree of specialization that has helped us to become suppliers of top brands.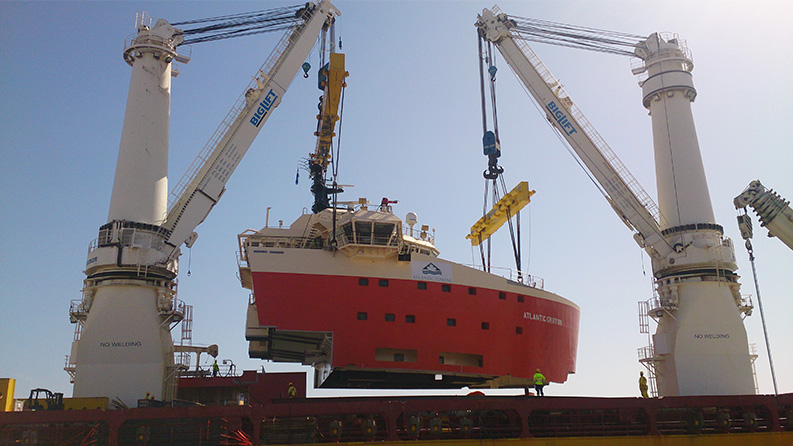 PROPULSION SYSTEMS
Our professional teams have the skills and experience to carry out work related with propulsion systems:
– Main engines (Chockfast resining and assembly of Vulkan couplings).
– Gear reduction units (alignment, centering, securing dangerous goods and reduction unit and OD Box assembly and counter-rotation).
– Tail shafts (laser alignment, alignment and assembly of stern tubes, bushings and cylinder blocks; assembly of SKF sleeves, bearings and bulkhead junctions; charging jack for the rational alignment and assembly of bearings, gaskets and grease packing).
– Propellers (assembly of blades and twin tube clamp, and hydrostatic testing of the hub).
– Rudder (assembly of rudder angle indicators, stock and servomotor, and alignment).
In addition, we carry out maintenance work on alternators, generators and everything connected with the electrical side of ship instrumentation.
And our only aim is, by means of a large group of employees and all the necessary logistics, to respond to your needs and help you to make your projects a reality, however complex they may be.
WORK COMPLETED IN THE NAVAL SECTOR
– Alignment of main engines; installation and chocking of engines; overhaul of generators and air compressors; overhaul of main and auxiliary engines; cleaning and reconditioning of oil coolers; repair of refrigeration plant, telescopic crane piston pumps; low-pressure air compressors, and boiler burners; thermal insulation of machinery and pipes; maintenance of water separators; refurbishment of fire sprinkler pipes; reconditioning davit systems; assembly and disassembly of warping ends; refurbishment of deck, stiffening plates and tanks, and quality control and painting.